200 hr. Structural Yoga™ Teacher Training (SYTT) Certification Program
---
Structural Yoga Teacher Training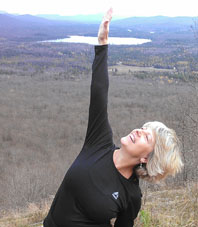 SYTT
certification program offered in five modules (Tues - Sun) as follows:
New Dates TBA
Tentative Program Schedule:
Tues. 7:30 - 9 PM
Wed.-Sat. 8:30 AM - 6 PM
Sun. 8:30 AM - 12:30 PM
---
For more information and to receive an application
email us.
Structural Yoga™, a form of classical yoga, allows teachers to adapt yoga to individual needs and provides teachings that ultimately translate off the mat into your daily life. Structural Yoga™ instructors are trained to reach people with a broad spectrum of needs, from those able to participate in traditional yoga classes, to those with movement restrictions, injuries or health challenges, who require modifications and a very compassionate, healing approach.
The SYTT is taught in five modules, over seven months.  The program length provides time to integrate the classroom materials, study, practice and complete the required homework.  Experiential learning, through your spiritual practice (sadhana), will be most valuable in understanding the teachings.
Structural Yoga™ teachers are trained in anatomy, biomechanics of movement, yoga postures, breath-work, meditation and ayurvedic principles. Teachers share this knowledge with their students, giving them tools to advance their yoga practice with a safe, intelligent and well-laid foundation, that can help bring about the most profound personal growth – physically, emotionally and spiritually.
Structural Yoga™ Teaching Training provides:

An in-depth study in a classical yoga style that adapts to individual needs.
A training rooted in the ancient teachings of Patanjali's Yoga Sutras
A strong foundation for continuing education for Yoga Therapy certification.
A comprehensive exploration for the management and healing of structural anomalies.
Yoga Alliance Credentialing
Techniques, Training and Practice
Teaching Methodology
Anatomy & Physiology
Yoga Philosophy/Ethics/Lifestyle
Practicum
Students who successfully complete the SYTT will receive a certificate which then may be registered with the Yoga Alliance to be recognized as RYT200.
---
Structural Yoga Teacher Trainer
Mary Bartel, C-IAYT, E-RYT500
With 20 years of yoga experience and 18+ years of devoted teaching experience, Mary is honored to offer classes as a Yoga Alliance Continuing Education Provider (CEs). She will impart to serious students, yoga teachers and prospective yoga teachers the wisdom passed down from master teacher. Mukunda Stiles, and founder of Structural Yoga™ Therapy.
Mary is a Structural Yoga Therapy Faculty member of the shivashaktiloka.com.
Click for Mary's bio ...>
---
About Mukunda Stiles, Founder, Structural Yoga™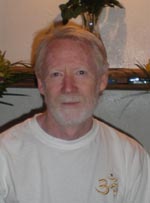 Mary is blessed to pass along teachings imparted to her by Mukunda (Tom) Stiles to other serious students of yoga and prospective yoga teachers through the SYTT program. Mukunda Stiles was a true master yogi and lover of life … of God. He was devoted to spirit, to love, to living and teaching a life of balance through the Trilogy of Yoga, Ayurveda and Tantra. Mukunda Stiles, was one of the American pioneers of yoga therapy and an advisor for the International Association of Yoga Therapists. He founded Structural Yoga™ Therapy and authored the best seller with the same name, Structural Yoga™ Therapy – Adapting to the Individual, as well as The Yoga Sutras of Patanjali – with Great Respect and Love, Ayurvedic Yoga Therapy, and Tantra Yoga Secrets.
Click for more... >
---
Click here if you wish to set-up a phone consultation with Mary.
Inner Quest Yoga & Wellness Center
You are the visitor. Thank You for stopping by.