Studio reopened for private and semi-private sessions in-person.
Please review the NYS Health Dept. requirements below for participantion in-person.
Updated 9/30/20
Monday
Tuesday
Wednesday
Thursday
By Appointment
8:30-9:30 AM
8:30-9:45 AM
8:30 -9:45 AM
In Person In Studio


Mindful
Movement
Yoga & Qigong
w/Mary Bartel

Structural
Yoga
'Adapting to
the Indivudal'
w/Mary Bartel

ALL GROUP CLASSES ARE VIRTUAL VIA ZOOM.

Email Mary for the ZOOM link for her classes.

​10/1 - ​Therapeutic Yoga - Group shares needs
10/8 - Slow Flow Vinyasa
10/15 - Yoga for Flexibility & Strength
10/22 - Yoga for Bone Strength & Balance
w/Mary Bartel
10/29 - Yoga for Back Care & Core Strength
*Private
Yoga Therapy

*Private or Group
Yoga Classes

Call or Text
Mary
518-354-2425

5:30 - 6:30 PM
Begins 10/5
7-8:00 PM
Begins 10/7

Ashtanga Yoga
w/Erica Norton

Click the class title to pay for this class and for the text # to receive the ZOOM Link.

Power Flow Yoga
w/Clara Pollard

Click the class title to pay for this class and for the text # to receive the ZOOM Link.

While physical distancing is required at this time, community is important.
Let's support one another.
Looking forward to seeing you soon.
Take Good Care.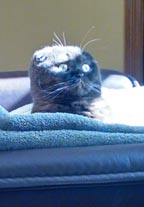 Current NYS requirements for participation in-person due to COVID-19 still being a risk.

Santitize or wash hands upon entering the studio
Wear a mask at all times in the facility
Social distance a minimum of 6'
Students must have their own mats and props
Class fees for Mary Bartel (Pay below):
$15.00 - 75 min. classes
$12.00 - 60 min. classes
Class fees for Erica and Clara (Pay by clicking on the class title above):
$10.00 - 60 min. classes

Multi-session passes for Mary's classes:
5 classes: $65
10 classes: $120
18 or more classes: $10/class (share with a buddy or family member if you wish)
Don't let $$ keep you from attending classes, I will work with anyone's budget.
Payment may be made by check, cash or via PayPal.
While classes are virtual there is no expiration on passes. The value of any remaining classes, when the studio reopens, will be applied to another pass.

---
---
Private Yoga Lessons (one-on-one or group) - In Studio or Virtual
Cultivate or deepen your yoga practice. Private sessions are tailored to your specific needs. Consider your intention for private session(s). Are you seeking stress transformation, detailed examination of postures or posture flows? Do you want to go deeper into your practice with meditation or pranayama (breathing technique) instruction?
Structural Yoga Therapy and Integrative Restoration (iRest Yoga Nidra) - In Studio or Virtual
Yoga can provide empowering practices to help with the challenge of physical concerns, injury, illness, and/or emotional discomfort.
One-on-one yoga therapy sessions are available for chronic conditions, pain management, and spiritual growth.
Call Mary for a free phone consultation.
Inner Quest Yoga & Wellness Center