Schedule / Classes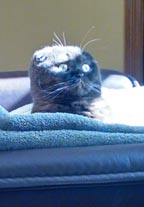 Bella Tara
Class Fees
Valid on all classes without an *.
No reservations necessary.
Drop-ins Welcome $15
H.S. & College Students $12

Passes:
3 classes H.S. & College students: $35 (valid 4 weeks)
5 classes: $65 (valid 8 weeks)
10 classes: $120 (valid 12 weeks)
18 classes: $198 (valid 12 weeks)
Bring your own mat or borrow one of ours.
We have all the other props you may need.
Passes purchased for 18 classes may be shared with a family member or friend. Passes expire in 12 weeks from the first day used.
If financial reasons keep you from participating in classes, please call. Let us help support your inner quest.
Private Yoga Lessons (one-on-one or group)
At the Studio, your home, camp or lodging facility.
Cultivate or deepen your yoga practice. Private sessions are tailored to your specific needs. Consider your intention for private session(s). Are you seeking stress transformation, detailed examination of postures or posture flows? Do you want to go deeper into your practice with meditation or pranayama (breathing technique) instruction?
Structural YogaTherapy and Integrative Restoration (iRest Yoga Nidra)
Yoga can provide empowering practices to help with the challenge of physical concerns, injury, illness, and/or emotional discomfort.
One-on-one yoga therapy sessions are available for chronic conditions, pain management, and spiritual growth.
Call Mary for a free phone consultation.
Inner Quest Yoga & Wellness Center
You are the visitor. Thank You for stopping by.