golden seedS - w/Mary barteL, Yoga Therapist
Private Session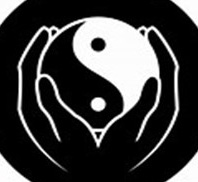 This session is intended to help deepen your yoga practice energetically. Clients will practice a gentle Taoist yoga sequence, The Golden Seed, created by Yin Yoga teacher trainers, Paul & Suzee Grilley. Feel the sequence come alive after you learn some QiGong and Taoist Yoga philosophy.
What you will learn:
Methods that enhance yoga as meditation-in-motion.
How various movements stimulate energy related to our organ systems.
The symbolism of various postures in the sequence practiced.
Hand gestures to invoke reception of energy from the Three Life Treasures.
The standing sequence presented stands alone as a practice, or use it as a warm-up or cool down to a longer practice. It also complements Your Five Rites. You will receive a handout of the sequence via email.
---
Special pricing:
1 Session
$75/1 hour/one-on-one in person or virtual via ZOOM
$105/semi-private (2 people)
3 Sessions
$210/one-on-one in person or virtual
$255/semi-private
Session 1: Learn about, be guided in the sequence, receive an email handout
Session 2: Practice adjusted or further guided instruction for greater understanding
Session 3: Going deeper
---
Schedule Appointment Online
For more information, or to book direct call or email Mary.
---
Inner Quest Yoga & Wellness Center
238 Broadway, Saranac Lake, NY 12983
518-354-2425 or Email
---
Cancellation Policy:
Payment for cancellations requested less than 48 hrs. before scheduled appointment. Thank you for your understanding.
---
If on a mobile device (tablet, smartphone) please Click here return to the Schedule. If on a PC, the site should be in the background, please click to close window below.